Cantilever Racking
Cantilever Racking is designed to store long and heavy loads safely and efficiently. This storage system has an open-fronted design which allows storing infinite and varying length items.
Wickens Cantilever uprights and bases are constructed from hot-rolled structural steel sections, which make them very robust and able to withstand the rigours of the most arduous industrial environments.
TYPICAL APPLICATIONS:
Timber
Sheet metal
Pipe, tube or bar
Jigs and tooling
Scrap vehicles
Concrete lintels
Worktops and laminates
Long boxed or stillaged goods
Extrusion
FEATURES & BENEFITS:
Bespoke design and specification to suit customers' particular applications
Rack heights up to 12 metres
Arm loads up to 2.5 tonnes per arm
Arm lengths up to 2 metres
Vertical adjustment pitch of 150mm or bespoke to suit particular product height;

 

we would normally recommend 150mm clearance between the product and the arm above it
Standard paint finish is Black, but other paint finishes are available on request. Racks can be Galvanised for external application
Every rack is supplied with all necessary fixings, 2x 3mm plastic shims per location for levelling and load labels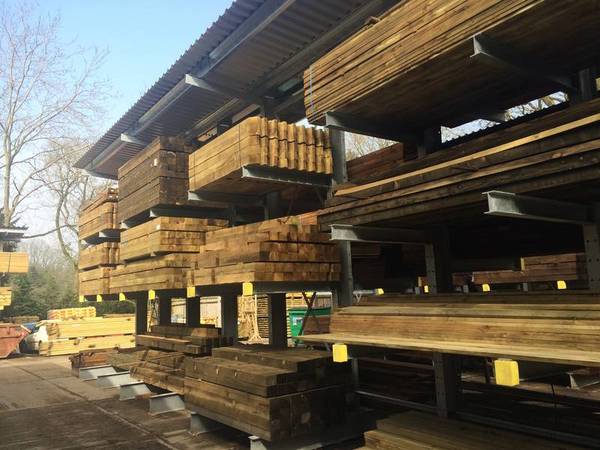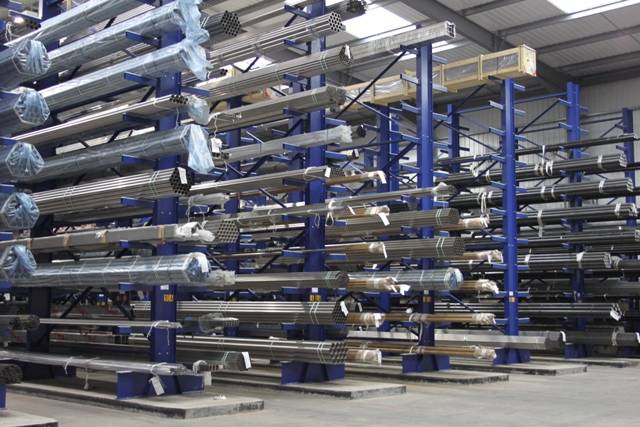 Design
All products comply with current British and CE Marking Standards:
Steel sections selected based on performance vs cost

Minimum Safety Factor of 2.5 based on ultimate tensile strength
Arm deflection limited to 1/180th

 

of length
Upright deflection limited to 1/120 of height or 50mm, whichever is less
Maximum allowable weld stress of 115N/mm2

Single or double sided options
Welded or bolted upright to base connection
Upright centres to suit the product – please note that load must be universally distributed (UDL)
Horizontal bracing in each bay with diagonal bracing in the first and then every 3rd

 

or 4th

 

bay of the run (depending on configuration)
Arms from 80×40, 100×50 and 120×60 RHS are supplied with yellow domed arm end caps as standard, which are compatible with retaining pins. All other box section arms will have the old design flat black arm end caps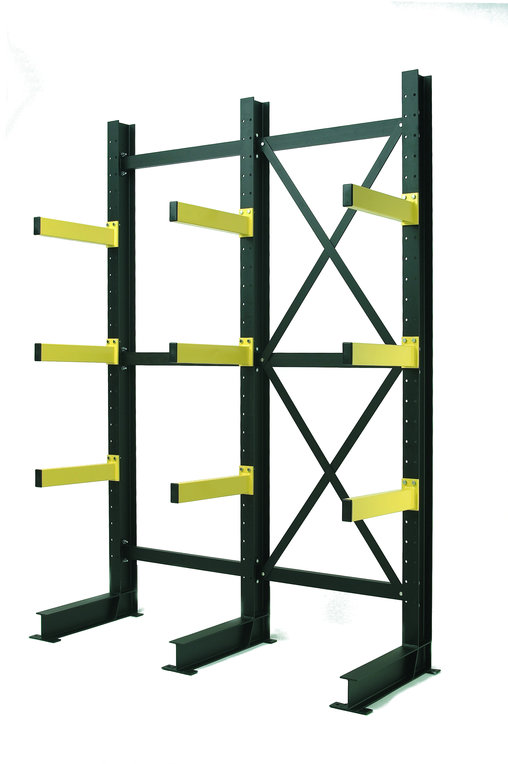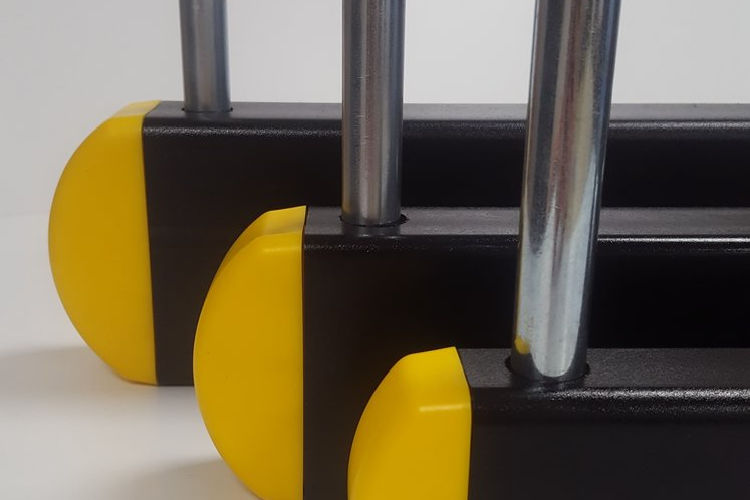 HEAD GUARDS
Optional protective foam head guards are compatible with universal beam arms only and are normally applied to one level of arms at head height.
! Compatible with 127×76 UB arms only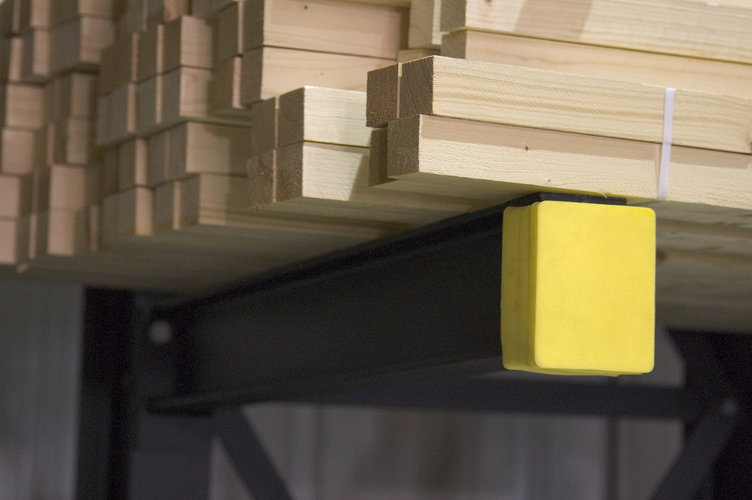 WELDED END STOPS AND RETAINING PINS
Welded End Stops and removable Retaining Pins prevent tubular products from rolling off Cantilever Rack arms. Both types of arm end stops can vary in height to suit the application.
! If arms are made from UB sections, retaining pin will slot into a welded arm pocket
FLUSH TOP ARMS
Available with UB and PFC arms, flush top arm plate fixing location prevents product edge damage
! Not available with box section arms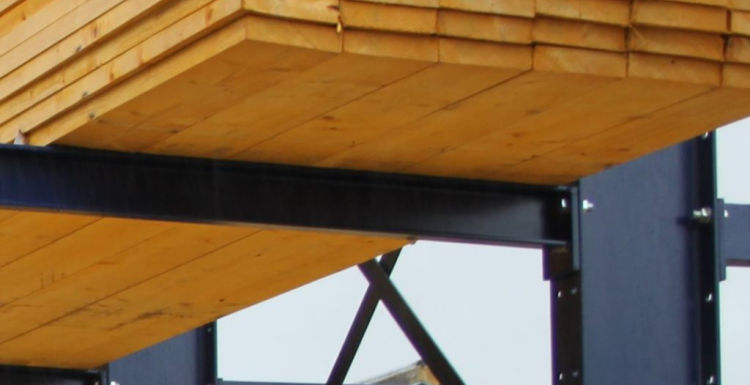 PLASTIC ARM STRIPS AND BACK STOPS
Plastic arm strips help to minimise damage to products from contact with steel and prevent cross-contamination
! Surfaces need to be pre-treated to ensure good adhesion.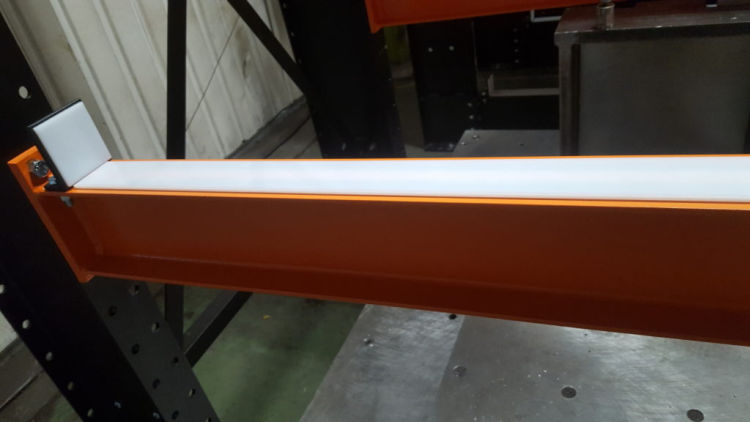 TYRE GUARDS
Cantilever Rack bases could be supplied with tyre guards to prevent damage to forklift tyres.
! Bases must be at least 152mm wide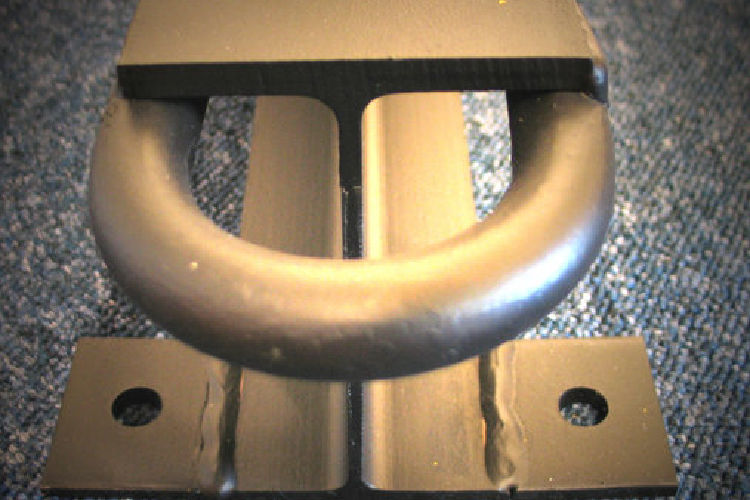 LINTEL RAILS & ARM TIES
Lintel Rails are most commonly used on the base level of cantilever racks and are often referred as base rails. Both lintel rails and arm ties allow storing different length products on the same rack or serve as a support for pallets or decking.
! If racking base length is up to 1200mm, 2 rails will be required as standard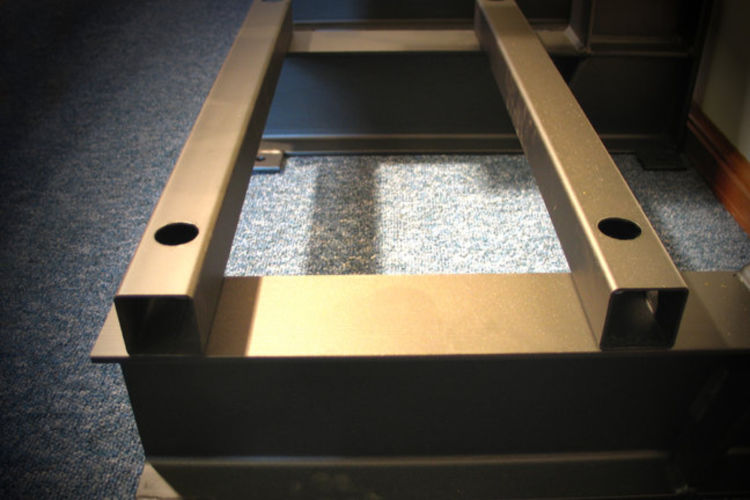 DECKING
Cantilever Racking can be supplied with timber or steel mesh decking. Decks form a continuous open-front shelving unit, allowing storage of various length products at any location of a rack. Timber decking is generally more cost-effective; however galvanised mesh decks are more suitable for external applications.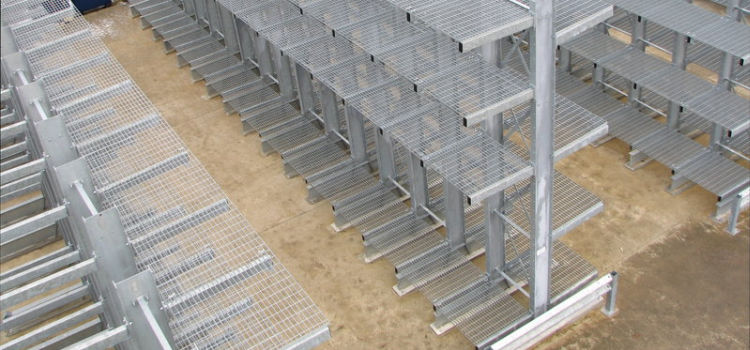 SPINDLE HOLDERS ON ARMS
Welded to Cantilever Rack arms, spindle holders are specially fabricated to suit specific spindle sizes and storage application.

P&D STATIONS
Cantilever P&D (Pick Up & Deposit) stations are used at the end of the racking aisles to improve the operation time and logistics in warehouses. P&D stations are fitted with arm ties, supplied with pallet guides on arms and pallet back stops to ensure efficient loading of the rack.
ROOF CANOPIES & RAINWATER GOODS
Racks can be fitted with roof canopies and rainwater goods to minimise product damage when exposed to the elements.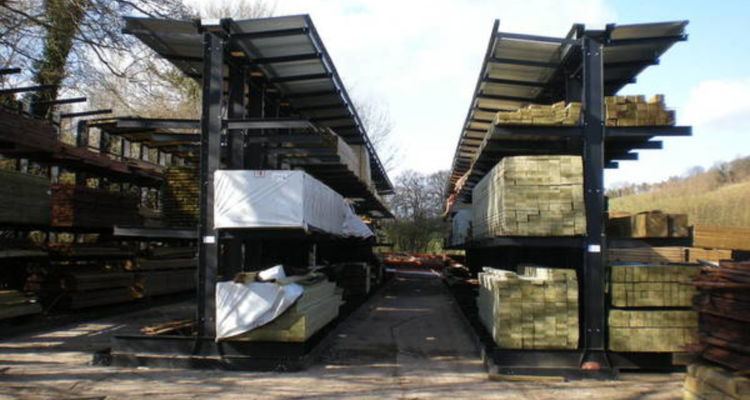 FULLY ENCLOSED RACKING SYSTEMS
Alternatively, a fully enclosed racking system with a roof canopy, rear and side cladding and optional doors or curtains can be supplied for complete protection from the elements and additional stock security.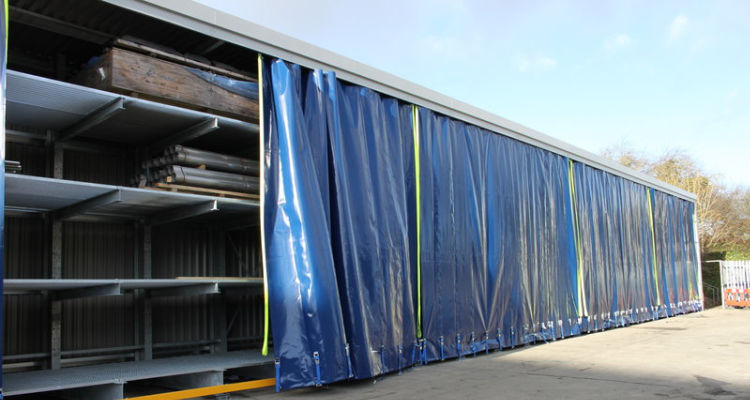 SPECIFYING CANTILEVER RACKING
In order to provide the most cost-effective and space-efficient solution when specifying cantilever racking, the following factors must be taken into account:
PRODUCT INFORMATION 
Product type (i.e. tube, sheet, timber etc.)
Length, depth & height
Weight per item or pack
Rigid or flexible product

STORAGE METHOD
Packs / bundles/ pallets / stillages
Dimensions of pallet or stillage, if applicable
Open bundles with loose lengths stored on racking
 STORAGE LOCATION
Inside a building or external application
Available space (width by height)
Height restrictions
Any other restrictions (i.e.building columns)
 PLANT & LOADING
Type of plant (i.e. counter balance truck or side loader etc.)
Maximum lift height
Maximum lifting load