STRUCTURAL PALLET RACKING
Structural Pallet Racking
Made from hot-rolled structural steel sections, Structural Pallet Racking is a more robust alternative to conventional pallet racking. Structural Pallet Racks are more resistant to forklift truck damage and are generally more durable when used in an external application.
Depending on the product dimensions and weight, we will advise whether Structural Pallet Racking or Heavy Duty Racking is more suitable for your storage needs.
Manufactured in the UK and in compliance with current British and CE marking standards, our Structural Pallet Racks have a bespoke design and are manufactured to suit every customer's particular requirements.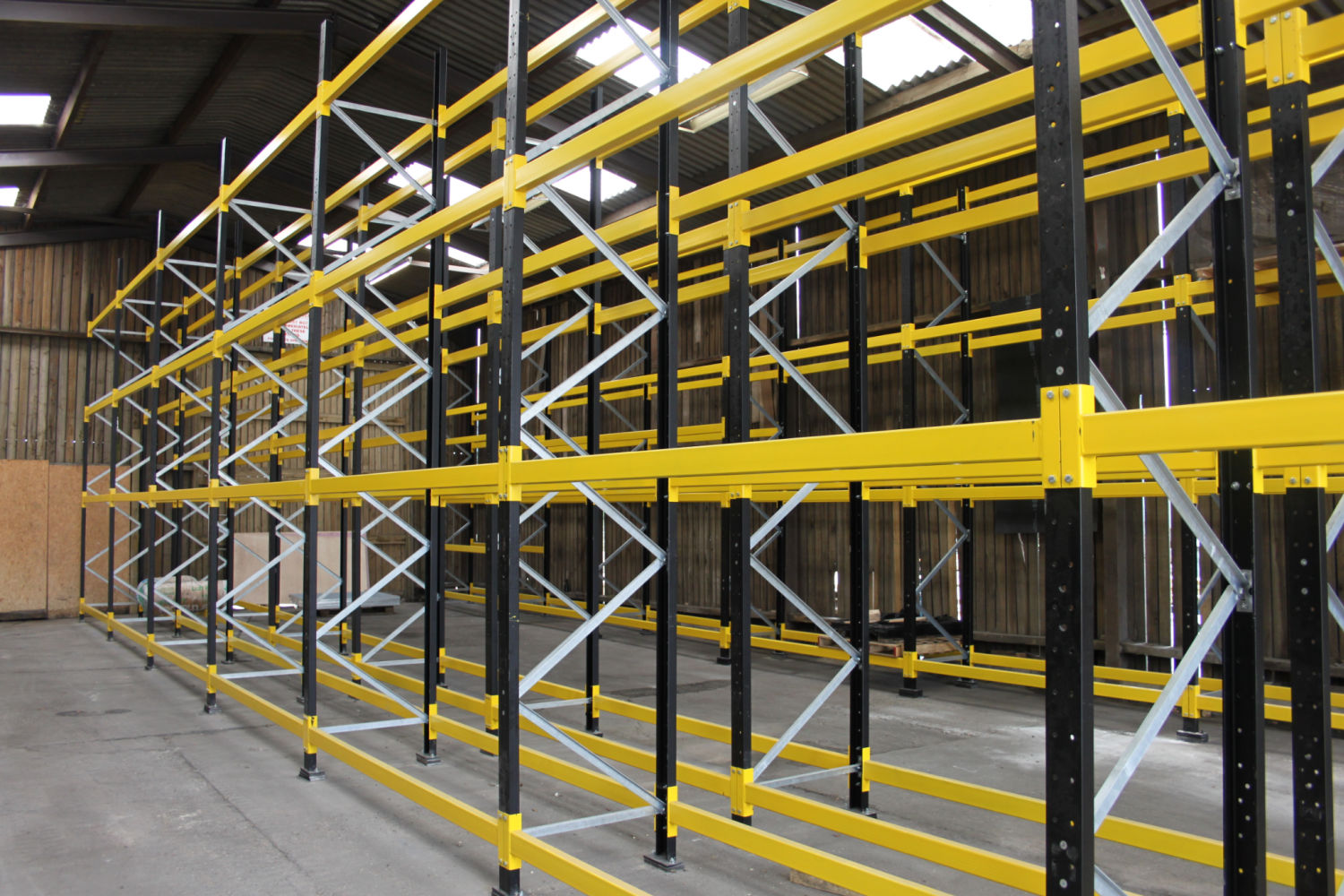 FEATURES:
Various rack heights up to 5 metres
15,000kgs maximum frame load
3,000kgs UDL maximum load per beam level
Maximum clear entry (left to right) of 3.9 metres
Maximum rack depth of 1.1 metres
Vertically adjustable beams on a standard pitch of 100mm
Painted in any colour or galvanised for external applications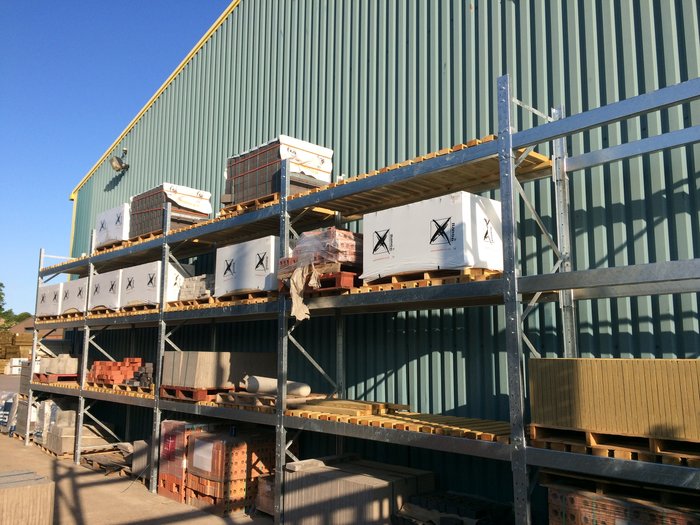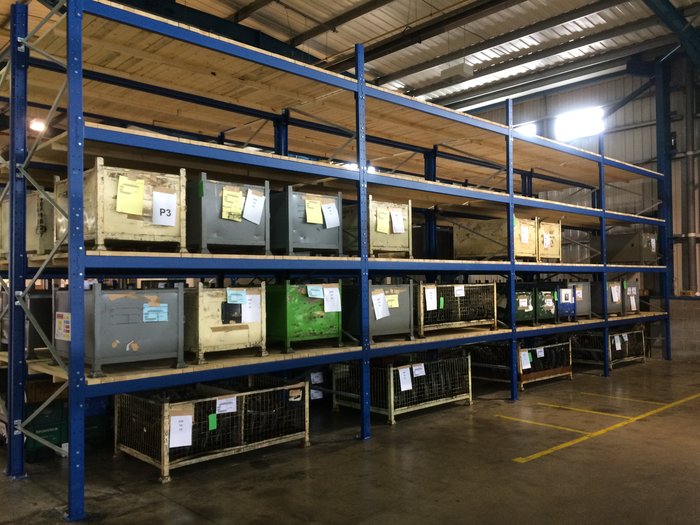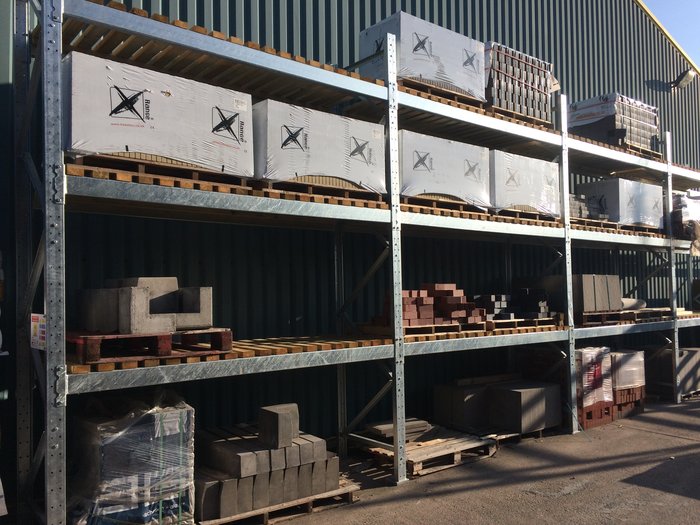 OPTIONS: 
Roof and cladding available for external storage
Steel or timber decks
Pallet support bars
Fitted or adjustable fork entry bars
Chocks for storing drums or coils
Back stops
Guide Rail Systems available for additional protection from forklift damage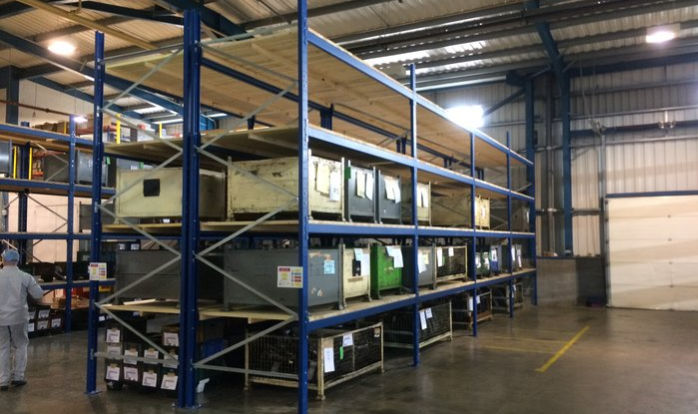 TYPICAL APPLICATIONS:
Warehouses
Timber yards
Builder's Merchants yards
Manufacturing facilities
Industrial freezers and chillers
IDEAL FOR STORING:
Boxed goods
Tooling
Palletised items
Lightweight timber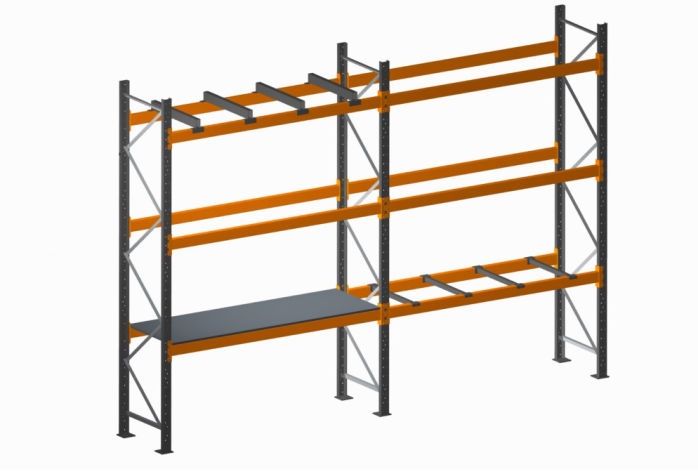 When warehouse space is limited, our Structural Pallet Racks could be galvanised, fitted with a roof and cladding and installed outdoors. This provides a very cost-effective solution to storing goods externally whilst protecting them from the elements. The addition of doors offers a more secure external storage facility, however a budget-friendlier option of PVC curtains is also available.
A variety of safety products, such as steel safety barriers, column protectors and bollards, are available to protect your racking and stock from damage caused by materials handling machinery.
We offer a full Project Management Service, including installation.