Sheet Metal Storage
Sheet metal is a very difficult material to handle. It is bulky, heavy, slippery, with sharp corners and difficult to grip. Appropriate storage and handling of sheet metal will eliminate damage to stock and will help to meet health and safety requirements.
Wickens Sheet Metal Racking Systems will benefit you by:
Increasing vertical storage capacity
Allowing access to selective stock
Speeding up handing of materials
FEATURES:
Systems up to 12m high
Manufactured from heavy duty universal beam sections
Painted any colour
Depending on the weight and overall dimensions of your sheet metal, either Cantilever Racking or Heavy Duty Racking could be a perfect storage solution for you.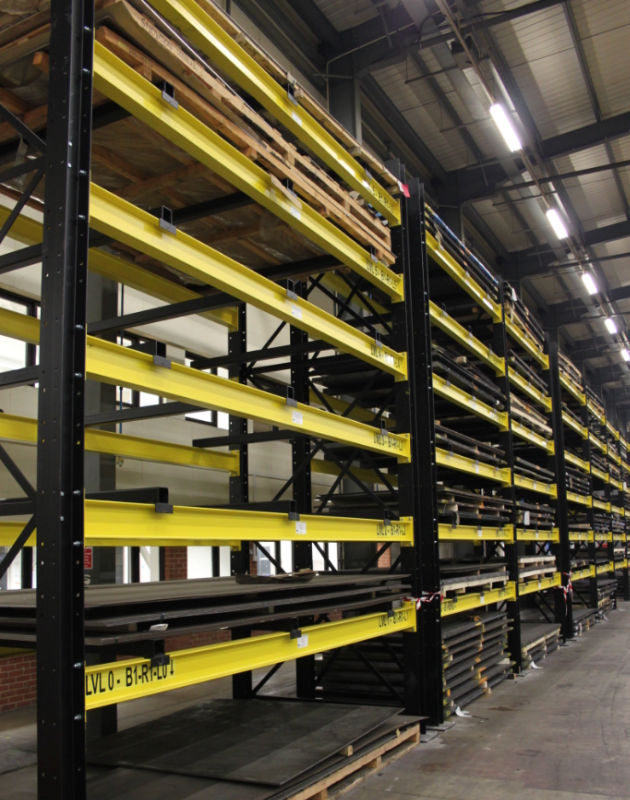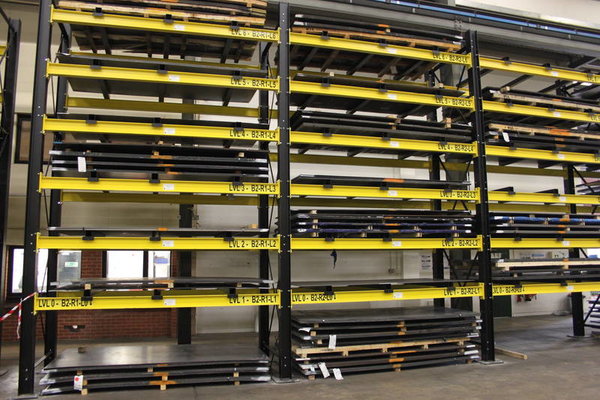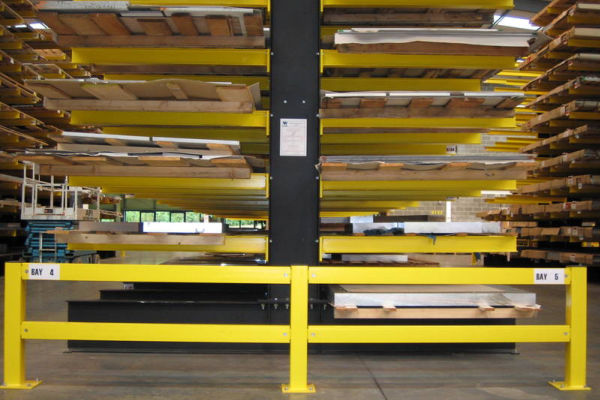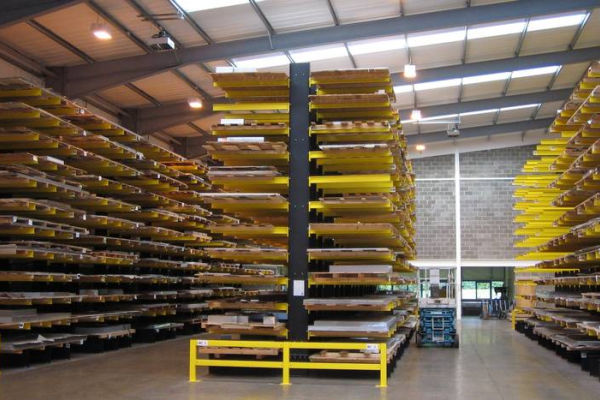 Adding Guide Rails to a storage system will help protect your stock and racks from accidental damage caused by forklift trucks, and would improve the speed of operation giving efficiency benefits. Wickens also produce complete Rack Clad Buildings for maximum protection for your stock.
All of our products are designed and manufactured in the UK and comply with current British and CE marking standards.
If you are unsure which type of rack suits your particular requirements, please contact us and we will ensure you are offered the most appropriate storage system for your needs.
We also offer a full project management service.