Heavy Duty Racking Extras
Wickens Heavy Duty Racking is a completely bespoke storage solution designed to take very heavy loads and can be tailored to suit a particular application. A variety of racking extras are available, to suit a wide range of products and ensure that they are stored in a safe and efficient way.
Some of the most popular Heavy Duty Racking extras are highlighted below, but other bespoke solutions can also be supplied on request.
PALLET SUPPORT BARS
Pallet Support Bars provide front to back support to allow storage of various sizes of pallets and/or products within a bay. They can also offer additional support underneath both timber and steel decking.
The number of Pallet Support Bars required will depend on the size and weight of the product being stored.

FORK ENTRY BARS
Fork Entry Bars are similar to product support bars however they allow fork access when loading and unloading a rack. They are raised above the beam and can be either fixed or adjustable.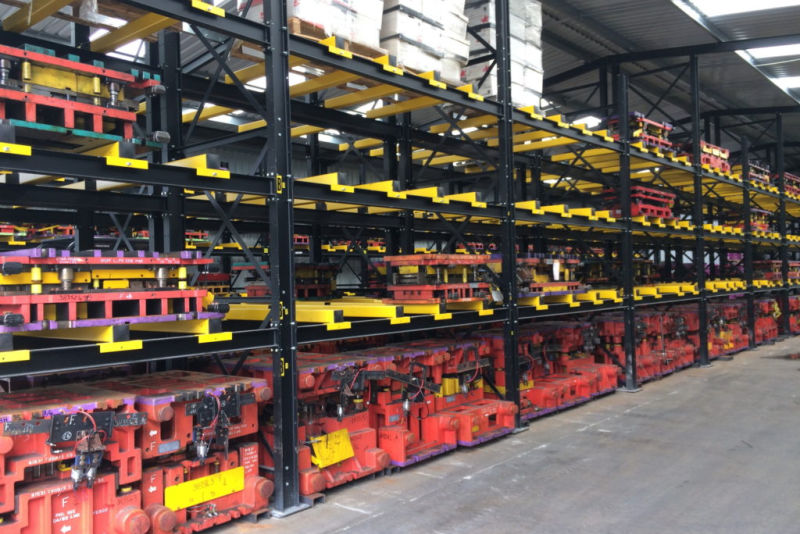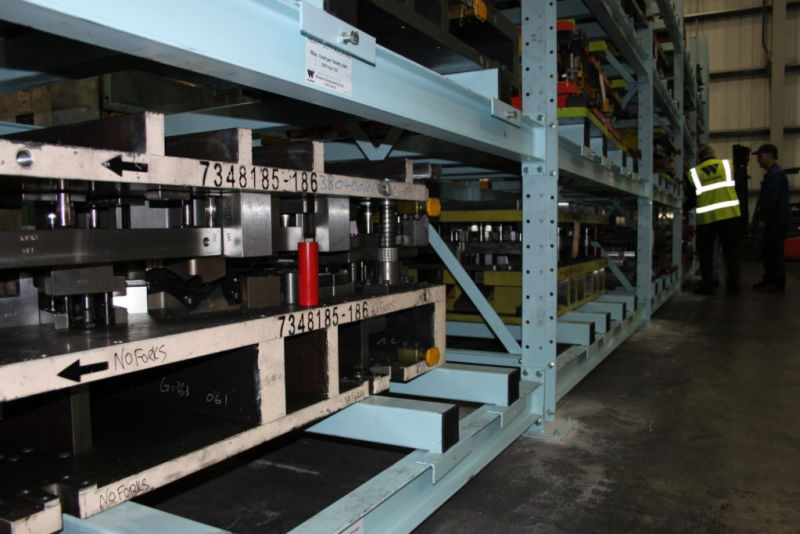 COIL CRADLES
Coil Cradles are designed to allow storage of coils, drums or reels on beams whilst allowing loading and unloading with a fork lift truck. There are various designs available depending upon the product type being stored.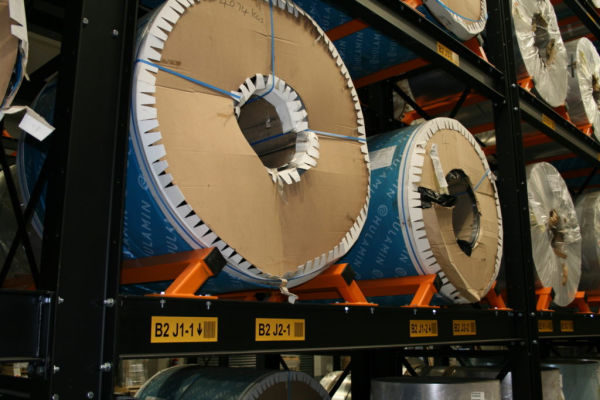 PALLET BACKSTOPS & ANTI-COLLAPSE MESH
Heavy Duty Racking could be completed with Pallet Backstops and Anti-Collapse Mesh to prevent products being stored on the rack from falling through the back of the rack when loading or offloading. This Heavy Duty Racking accessory offers greater protection to both staff and building infrastructure on site.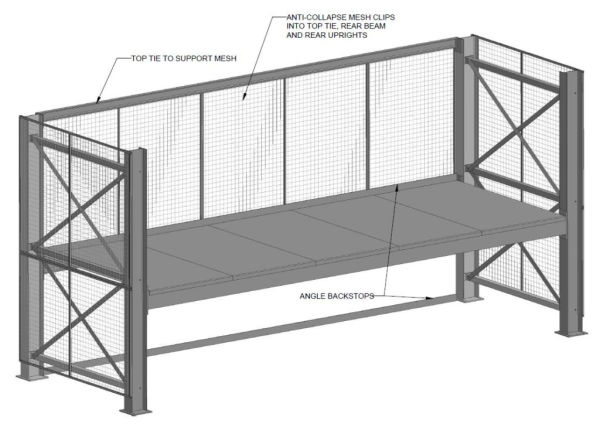 DECKING
Heavy Duty Racking can be supplied with timber or steel mesh decking. Decks form a fully shelved unit, allowing storage of various size products on a rack. Timber decking is generally more cost-effective; however galvanised mesh decks are far more suited to external applications.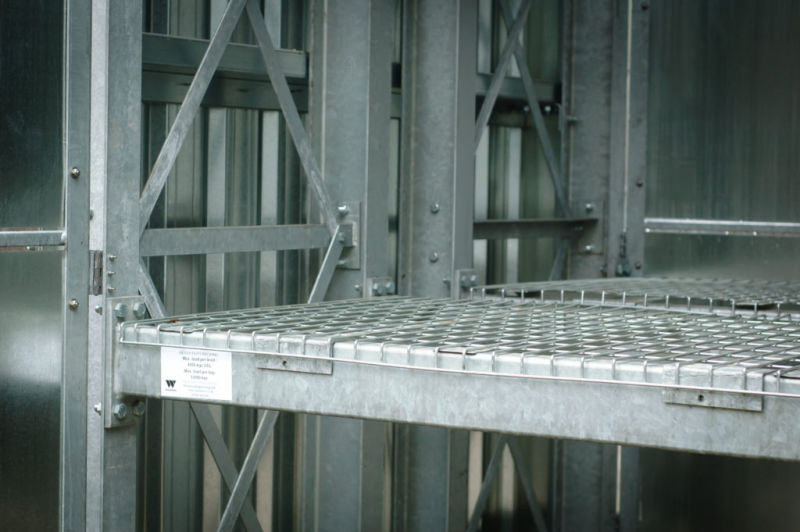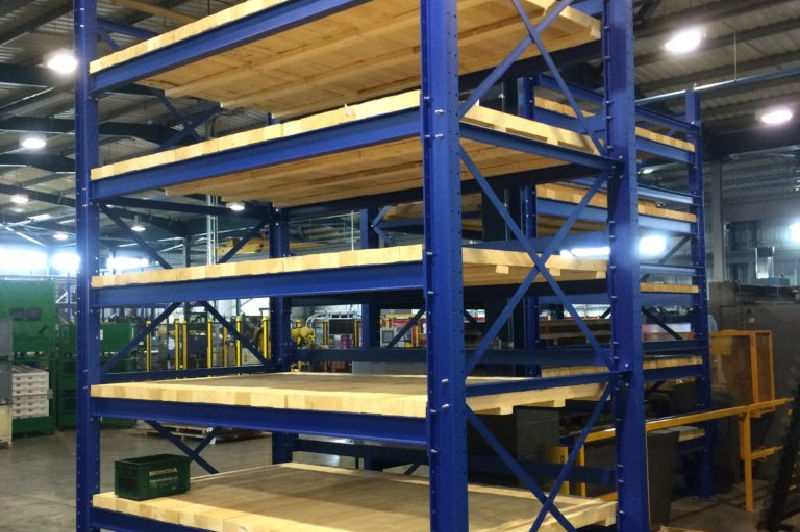 SKID CHANNELS
Skid Channels create a rail support for stillage's and other loads with support feet. The feet are contained within the channel section ensuring that the container cannot slip off the supports. Backstops can be incorporated into the skid channels to locate the stillage in position.
ROOF CANOPIES & RAINWATER GOODS
Racks can be fitted with roof canopies and rainwater goods to minimise product damage when exposed to the elements.
FULLY ENCLOSED RACKING SYSTEMS 
Alternatively, a fully enclosed racking system with a roof canopy, side cladding and optional doors or curtains can be supplied for complete protection from the elements and additional stock security.
Depending on your storage requirements, Wickens can design a bespoke solution to suit your needs. If your requirements are more complex, a site survey can be conducted to ensure that the most appropriate and cost-effective racking solution is offered to you.