COIL RACKING
Coil Racking is a system designed to store cylindrical products in an organised manner. Drums are typically located on steel spindles and can be decoiled while on the rack. Every Coil Racking project is based on individual structural calculations to ensure that the system is the most cost-effective storage solution for that particular application.
TYPICAL APPLICATIONS:
Electrical cable drums
Steel coils
Carpets
Packaging foil or paper rolls
FEATURES & BENEFITS:
Spindles to carry up to 3000kg per location
Standard heights of 2-5m
Bay sizes designed specifically to suit products to be stored
A flexible system adjustable on a 150mm pitch to suit changing product dimensions
Options of single or double sided racking
In some instances, top ties will be required due to rack height or coil dimensions
Standard paint finish is Black and Orange; other colours or Galvanised finish are also available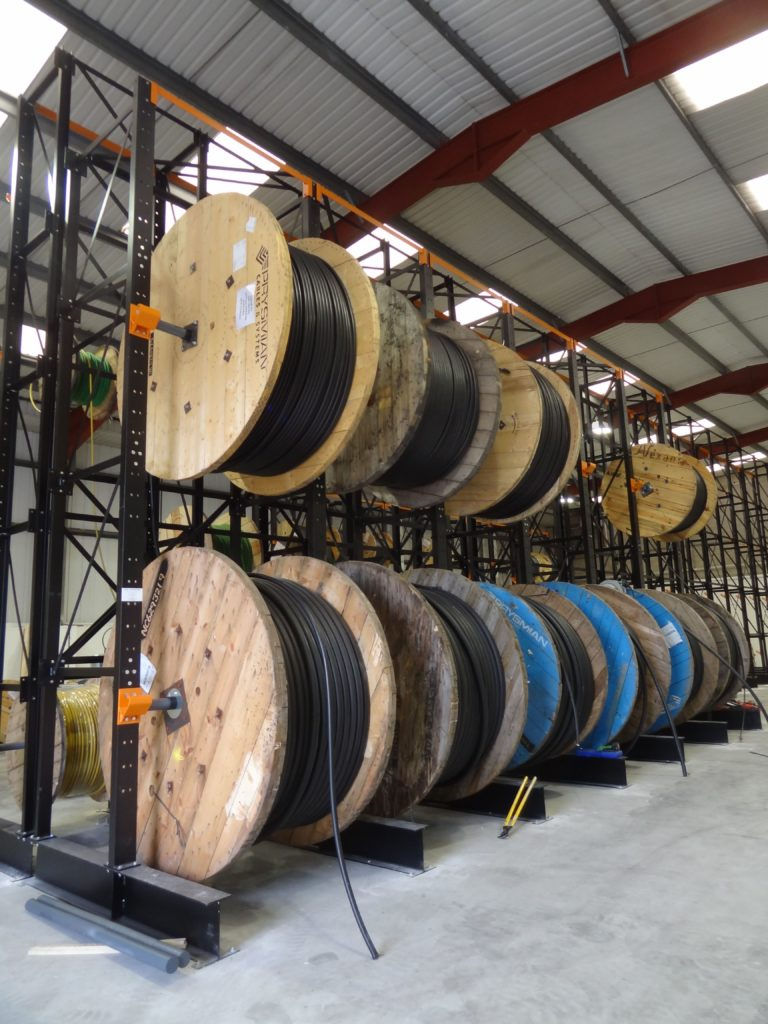 DESIGN:
All Wickens Coil Racks comply with current British and CE Marking standards
Minimum safety factor of 2.5 based on ultimate tensile strength
Maximum allowable weld stress of 115N/mm2, with all welding coded to BS4872
COIL RACKING ENQUIRIES:
Due to the nature of the product, we would recommend providing the following information to us to so we can ensure that the rack is suitable for the application:
 No. of Coils to be stored
Coil dimensions (see the coil image on the right)
Coil weight (kg)
Available floorspace
Maximum lift height of the forklift truck
Available vertical clearance (ceiling or building beam height)
Any other special requirements
Here is an example of how the bay centres would be calculated: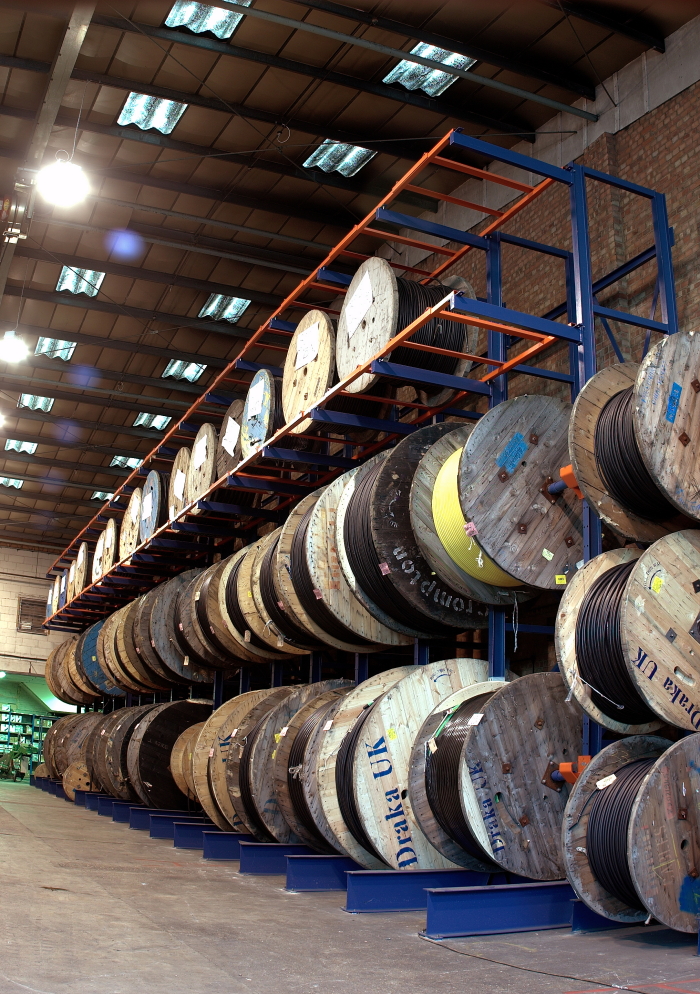 ENCLOSED RACKING SYSTEMS
Like other Wickens racking systems, Coil Racks can be fitted with roof canopies and rainwater goods to minimise product damage when exposed to the elements. Alternatively, a fully enclosed racking system with a roof canopy, side cladding and optional doors or curtains can be supplied for complete protection and additional stock security.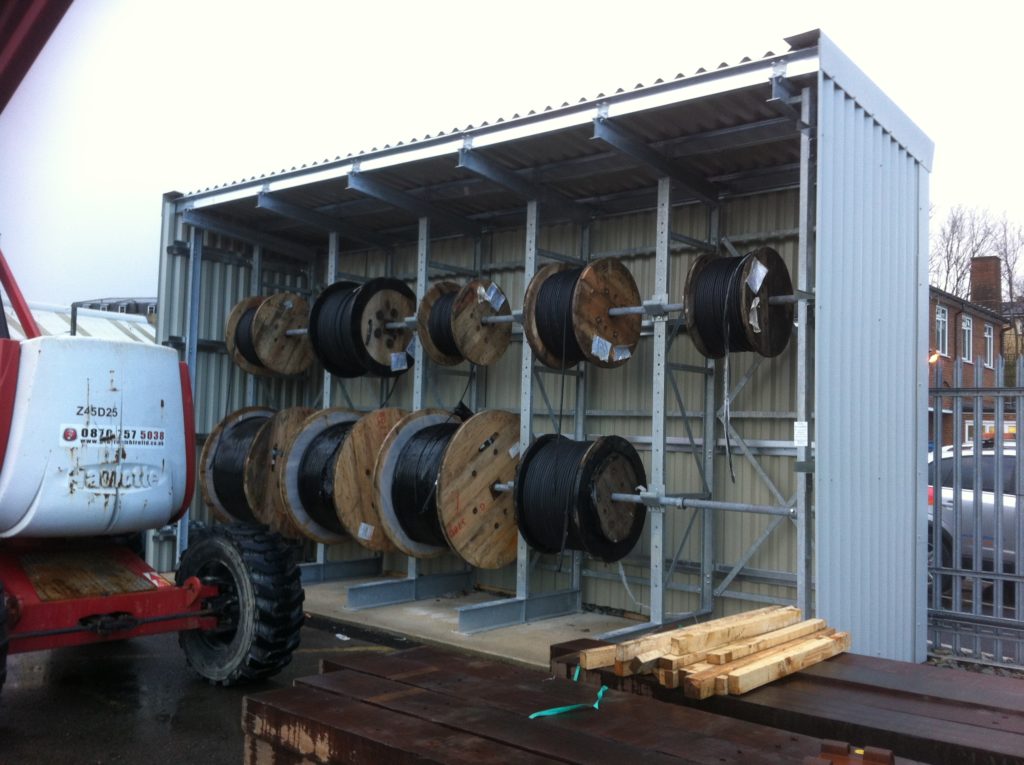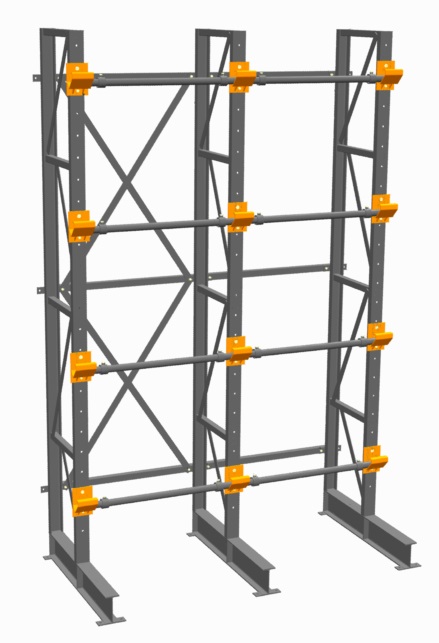 If you have any questions about Coil Racking or would like more information about the product, please do not hesitate to get in touch with us by phone on 01905 456780 or by email at sales@wickens.co.uk and we will be happy to help.