Racking Type: Structural Pallet Racking.
Storage of: Palletised building materials.
Client: Covers, well-recognised Timber and Builders Merchants with 15 branches across the country and over 170 years of experience in the industry.
How it all started: As part of the realignment of one of the sites, Covers management was looking for a more robust and long-lasting alternative to cold-rolled pallet racking, which would enable safe storage of various heavy building products.
As an existing customer of Wickens with multiple Cantilever Rack projects completed on site in the past 20 years, Covers asked Wickens to offer a storage solution that would suit their needs and serve as well as the existing racks on site.
This lead to the development of Structural Pallet Racks, which are now part of Wickens product portfolio.
Fact & Figures:
Total of 36 bays of Structural Pallet Racking were designed, manufactured and installed during this project.
All frames and beams were made from hot-rolled structural steel sections for extra rigidity.
Racks are 5 metres tall with 4 beam levels per bay and 3 tonnes capacity per beam location.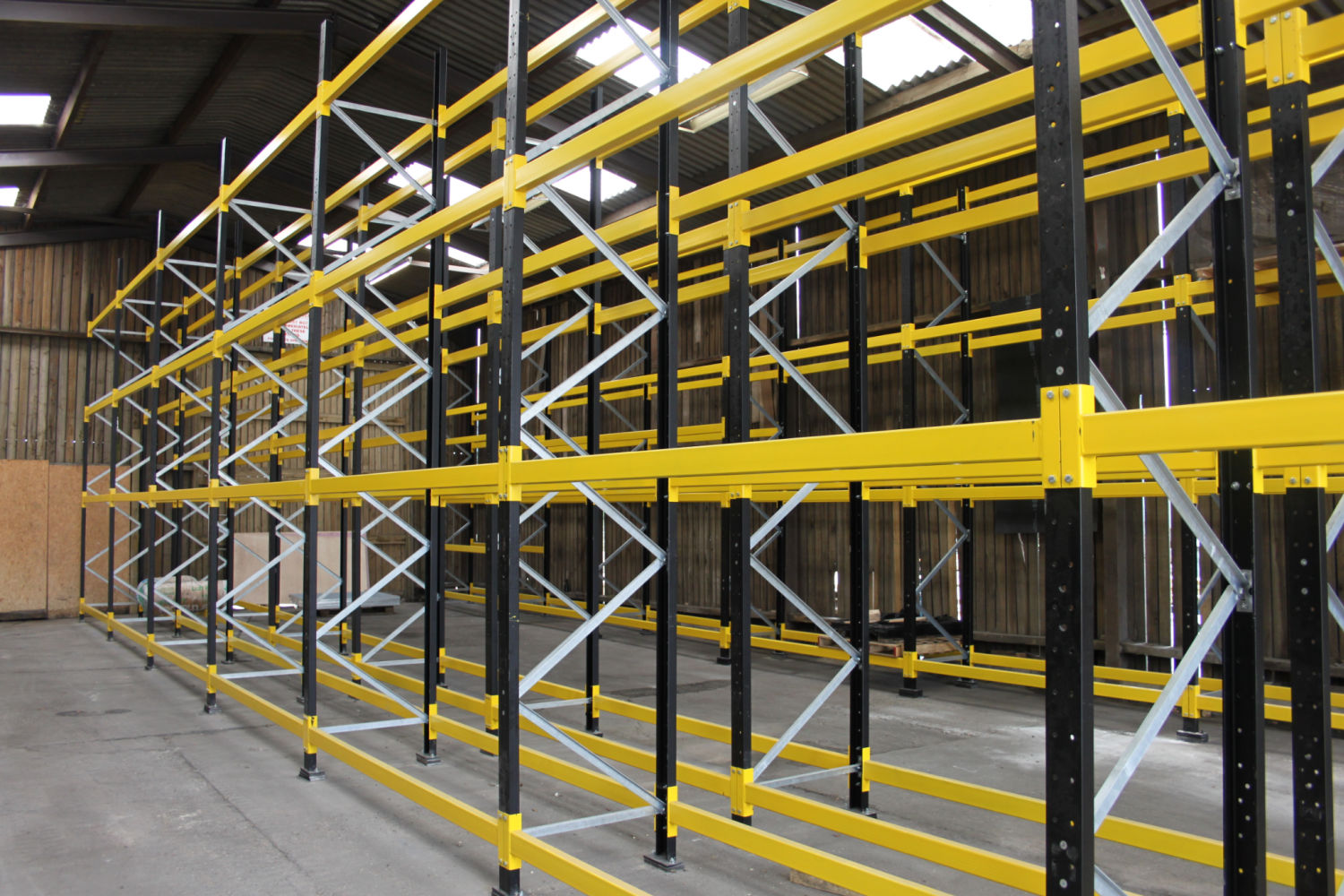 Result:
Covers are very pleased with the product and service supplied by Wickens.
"Now that the racking has been installed, we find this particular shed to be very efficient," said Roger Lewis, Operations Director at Covers.
"The construction is very robust, using quality materials and workmanship," continued Roger. "The finish quality is excellent, we have galvanised product on our sites dating back to the 1990's, located in salt air environments, which look as good as the day they were installed.
"Now the goods are always stored neatly and can be removed and replenished easily, and the robust nature of the product also gives us confidence in its longevity."