SCRAP CAR STORAGE RACKING SYSTEMS
SCRAP CAR STORAGE RACKING
Wickens bespoke Scrap Car Storage Systems have helped many vehicle dismantlers to organise their operation. Our Cantilever Racking Systems have a robust design and are perfect for storing heavy and bulky scrap cars.
BENEFITS OF CAR RACKING:
Significantly reduce footprint – capacity of vehicles stored could increase by over 100% compared to traditional methods
Reduce handling operation costs and time
Reduce damage to vehicles
Improve health and safety
Allow easy access to selective stock
Help to meet the recycling and recovery target for  end-of-life-vehicles (ELVs)
FEATURES:
Store up to 5 vehicles high
Upright heights up to 8m
Single or double sided options available
Painted or galvanised finishes to suit internal or external use
Adjustable arm positions to suit a variety of vehicle sizes and combinations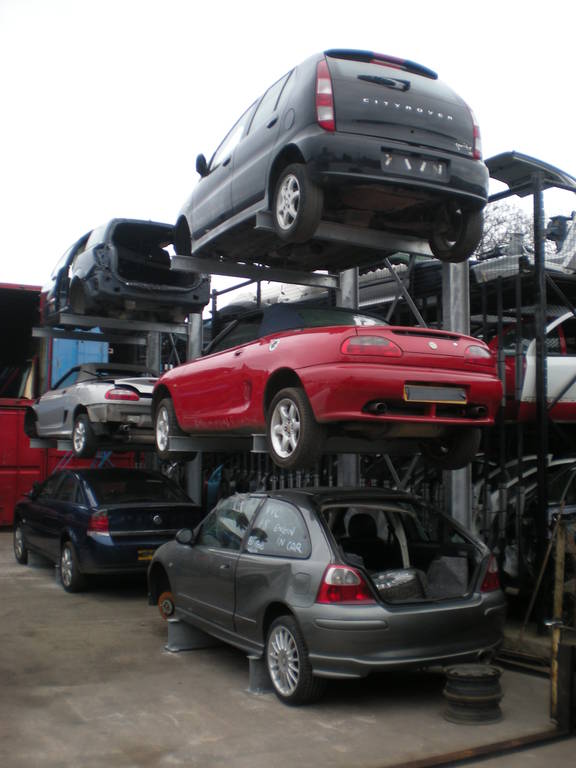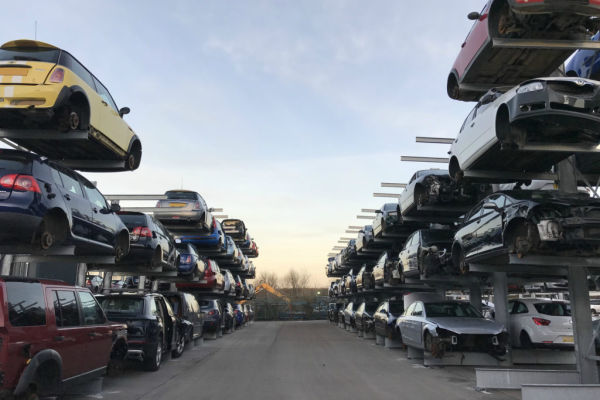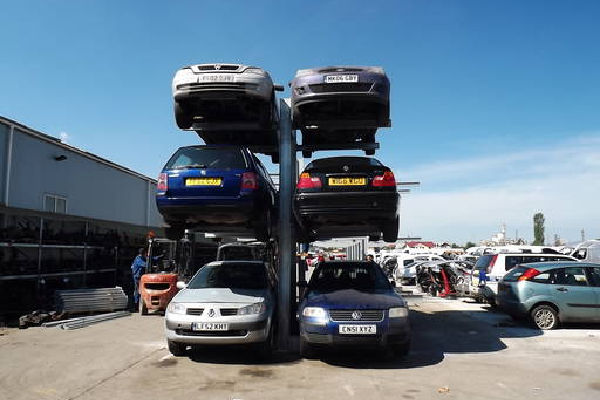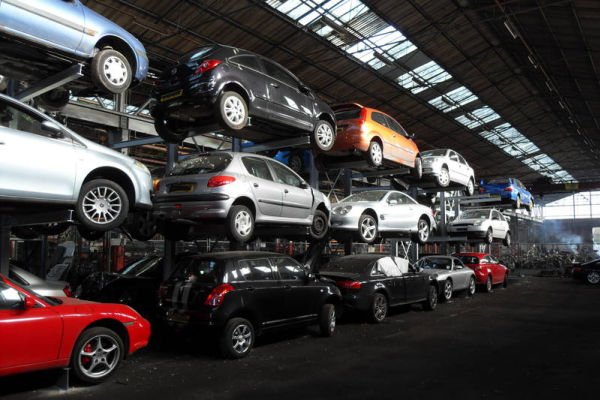 DESIGN:
Beam sections constructed from heavy duty steel for long life and top performance
Bespoke solutions available to suit particular vehicle sizes or applications
Designed and manufactured in the UK
A certificate of conformity can be supplied with each completed project
All products comply with current British and CE marking standards
Wickens Design Engineers will provide an effective solution for your individual storage needs and budget. Our Engineers will advise you on specialist handling equipment for the safe loading of vehicles onto racking.
We also offer a full project management service.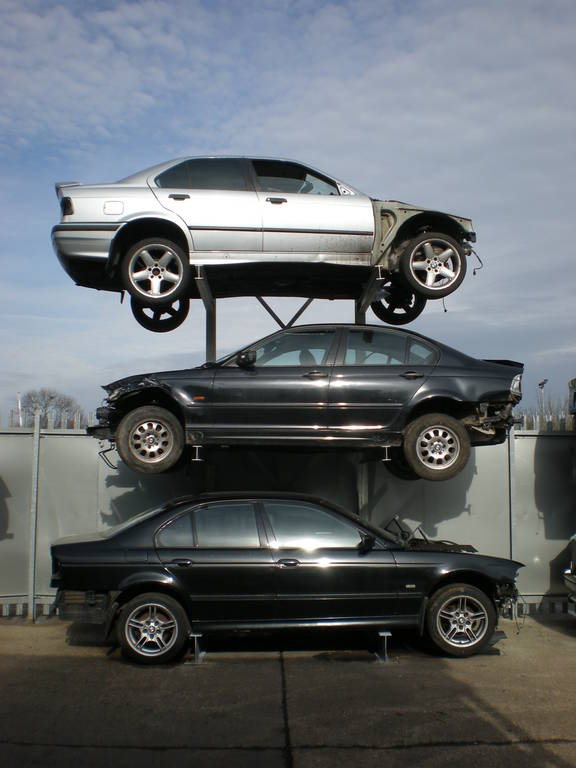 Reviews for Car Storage Racks
Car Storage Racks
Average rating:
1 reviews
-Karl Grindrod, Viking Auto Dismantlers
Jan 22, 2021
Review for Car Storage Racks
Wickens were very responsive and gave us a quick price, plus they were cheaper than all the rest. The racking is definitely a space saver - we now have 25% more space in our yard. It looks very tidy and professional. We put them up in no time and were so impressed we bought some more.