Wickens Engineering is one of the official sponsors of the ATF Professional Conference taking place at Warwick University on 27th November 2019.
Wickens representatives will be available at the conference's exhibition zone to advise on storage systems for vehicle dismantlers and potential yard operation improvements linked to efficient storage and vehicle footprint reduction on site.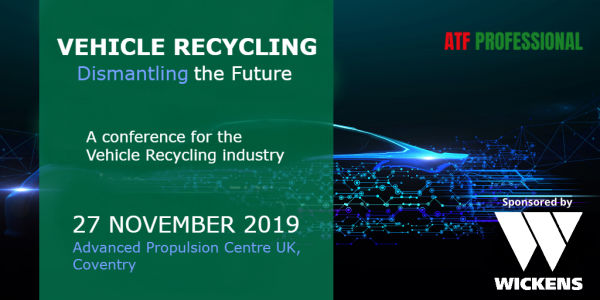 The one day conference will focus on the industry future, opportunities and potential challenges in a series of talks by industry experts. The event is also a great opportunity to network and meet other vehicle dismantlers, suppliers and industry influencers.
Wickens Car Racks are well-known in the Vehicle Dismantling industry and are in use at numerous salvage yards across the country.
Wickens is also a strategic partner of BVSF (British Vehicle Salvage Federation) and has years of experience in supplying the industry with a high quality robust products that are designed and manufactured to suit customers' storage requirements and particular applications.
Learn more about the conference and book your tickets here or find out more about Wickens Car Racks and read about some of the vehicle storage projects we had completed in the past.